She was the first lady I met on the trail going to the butterfly garden.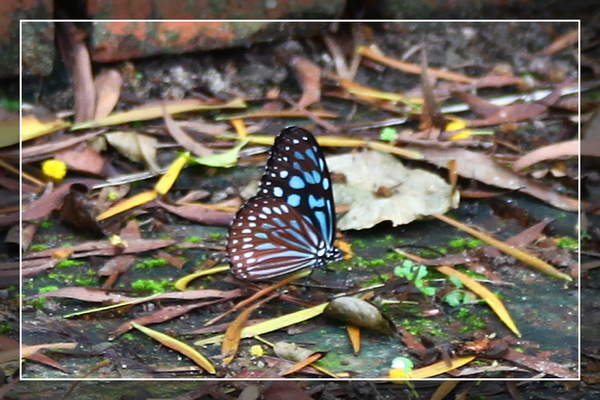 Saying of this, there is kind of strange. This year's Mother's Day I went out with others mother instead of mine. To be honest, I tried to wait my mom coming back so that we could go together. But mom didn't show up, I went alone with other families that I didn't know much. XD
The place we visited this time is Flying Cow Ranch in Miaoli. It gets a strange name either. Just as the day.
A cow.....fly........ The statue we saw right before the entrance is exactly a fat fat cow with .....two wings. Ha....So cute! So Funny! So impressive!
Just like its name, plenty of green grasslands,meadows make this huge ranch. Plenty of cows, goats, rabbits, horses...feed in this ranch. Because of grassland, I think this is truly a perfect place to fly a kite, to play frisbee with your dog.
We looked the paper map we got upon we drove in the entrance. We got interested in the butterfly garden. Since my childhood till now, I seem to never visit a garden of butterfly. Seeing the plastic curtain, a big butterfly-sharped board welcomes all the guests.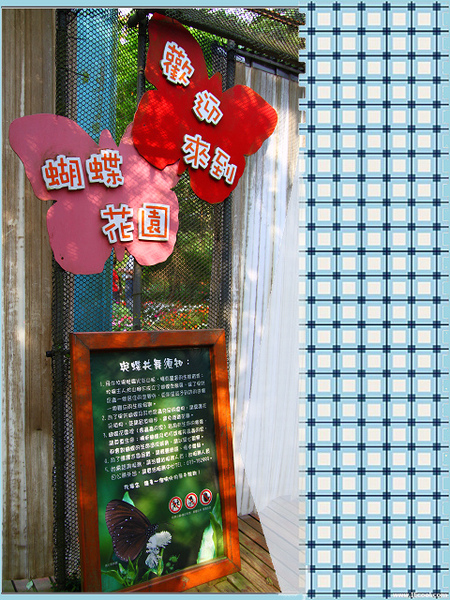 Woooow......Amazing.
Many many pretty butterflies fly around me. I was astonished by the scene I saw. I pressed my camera shutter again and again. They are so unpredictable. I was afraid I missed any second. I couldn't think much. Just press the shutter, who cares about the camera parameter....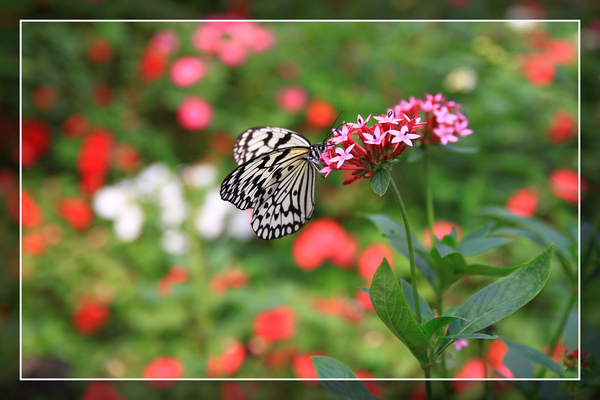 So beautiful.....their wings sparkle under the light.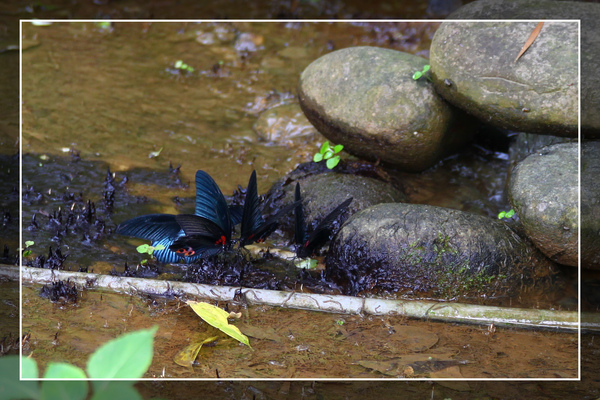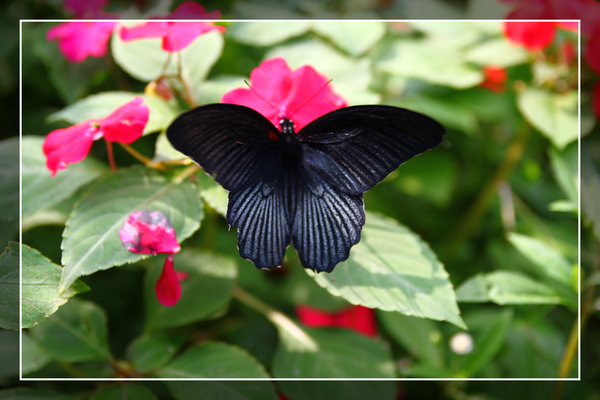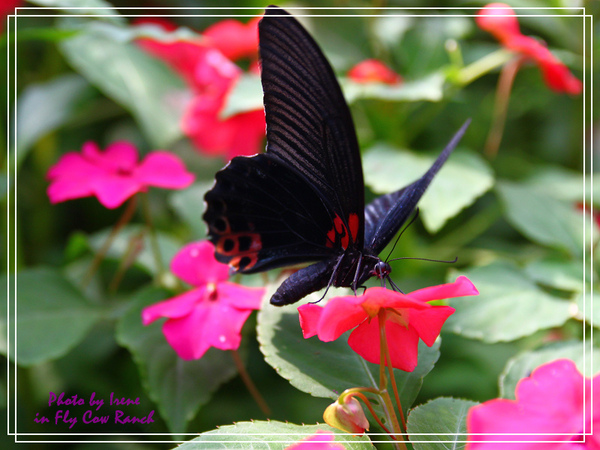 She was rest on the tree leaf above me. Pretty colorful wings......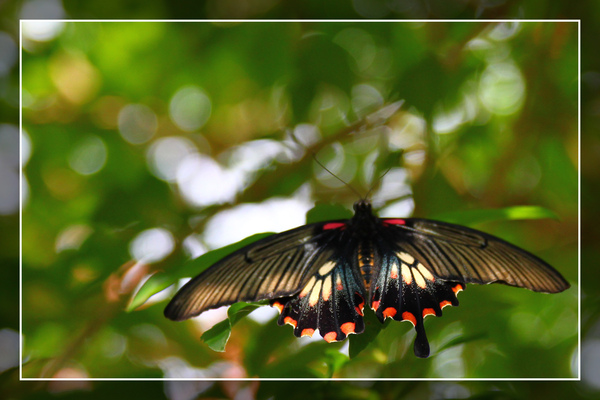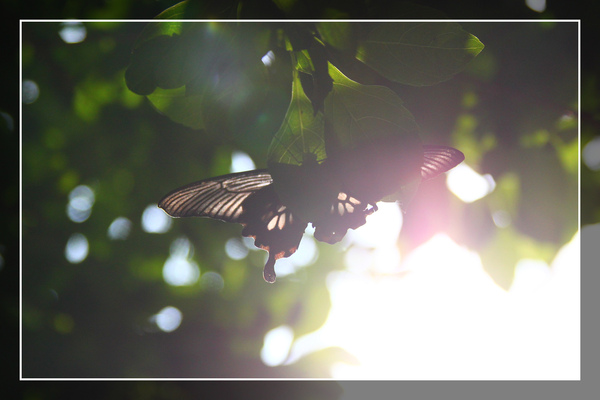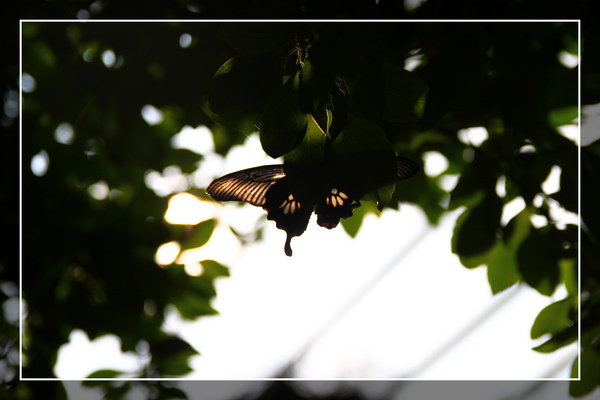 They were mating.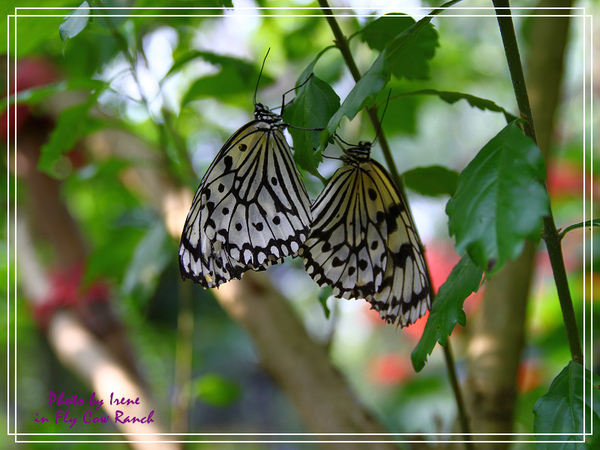 I like this photo. It seems there is a mirror reflects in it, but actually there are two lovely butterflies. They were making babies.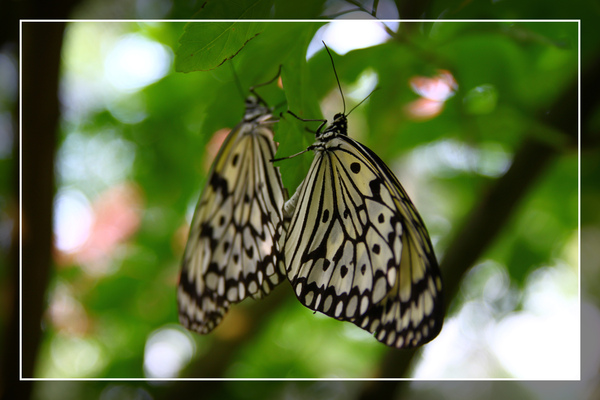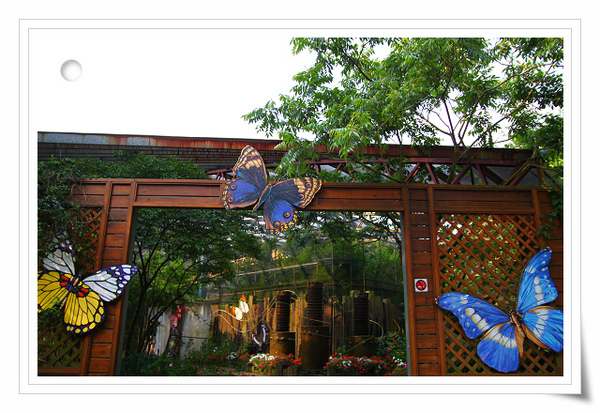 Ha......squirrel was eating nuts. CUTE~~~~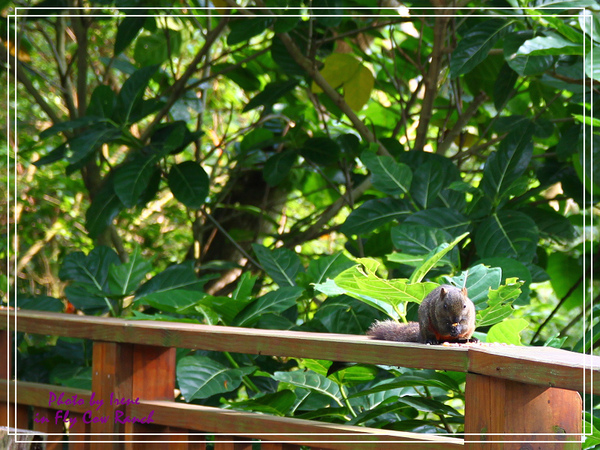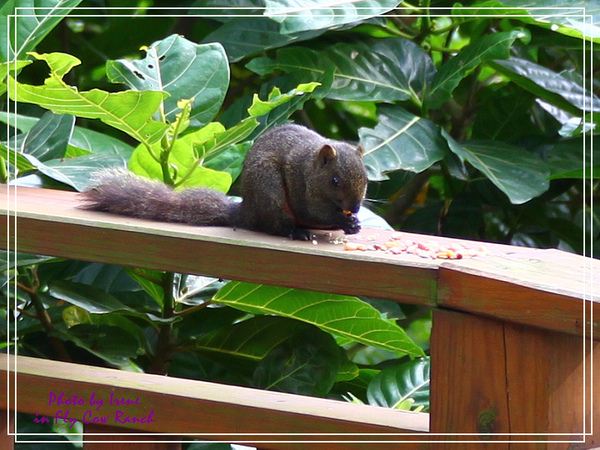 He was enjoying his meal. I can tell he felt delicious.