Hu......Uncle said it's been too long ago for us to take exercise last time, so that we decise to ride around the little township, Ershuei, this Sunday. This is my second time roaming around Ershuei by bicycle. And I can still remember clearly that I was so impressed by the rural landscape of this countryside. Seldom high buildings, what can be seen are almost red-bricked bungalows. Country roads winding around, those actually only can be called paths. Fewer vehicles, so lowest pollution. Endless green and boundless space, I love it.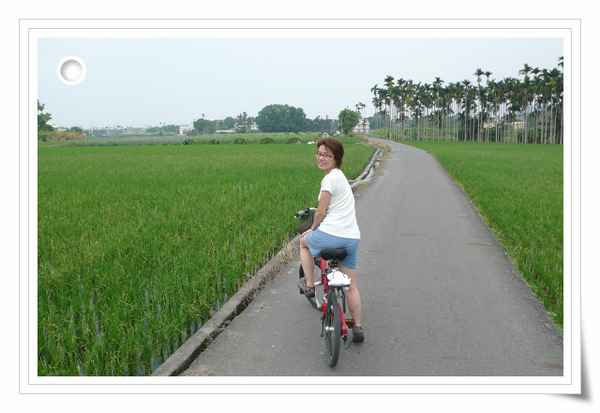 We started out at 8:00 in the morning , but Uncle said it is still too late to set out our riding , because ,you know, the sun in summer season really can burn you up!
And it did!!! I'm surprised found out that my thigh skin got red after we finished the whole morning outdoor activity. So don't forget to apply suncream even on your thighs!
There are many riding tracks in Ershuei. You may ride along the planned bilkway or ride along any country road just beside farmlands. If you want to challenge yourself , there still are tougher level way for you to choose from and you may need to do more effort to ride up a slope.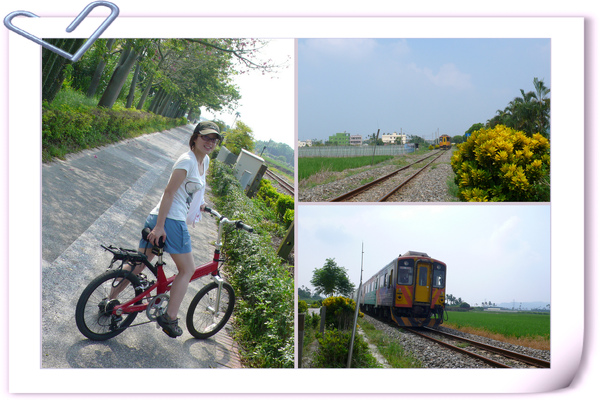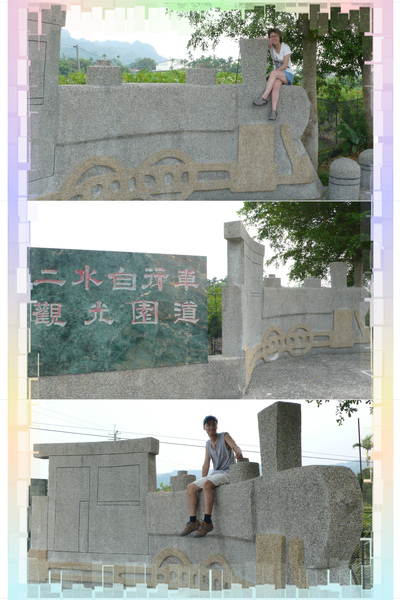 The bikeway is right next to the railway. A train drives through the tender farmfield. What a beautiful picture it is!
I had ever heard somebody say that wave your hand standing beside the rail, then the train may will stop letting you get in. Ha.....I think it is the perfect description of the warmness and friendliness of this little township.
So come and experience the unsophiscatedness of Ershuei by your own. This is really a good place to get away from city life for a while.