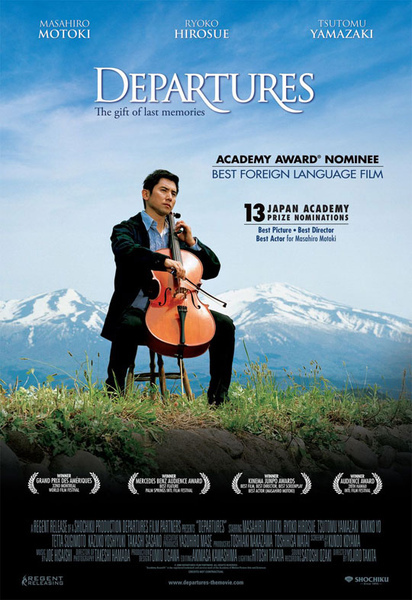 A good film worthy of recommendation !
Actually I could surmise what will happen the next moment in the movie, just like other Japanese drama, always full of positive thinking and bright side of life. Because it is so close to our real life that I was touched. Maybe that's the reason why I like Japanese dramas and so do Japanese songs.
Departures was dubbed into background music by 久石讓 , a famous musician teaming up with 宮崎駿 for his serial animations. And that's it!! Attracting me going for the movie. Never being disopointed!! My tears trickled down my face when the cello played......